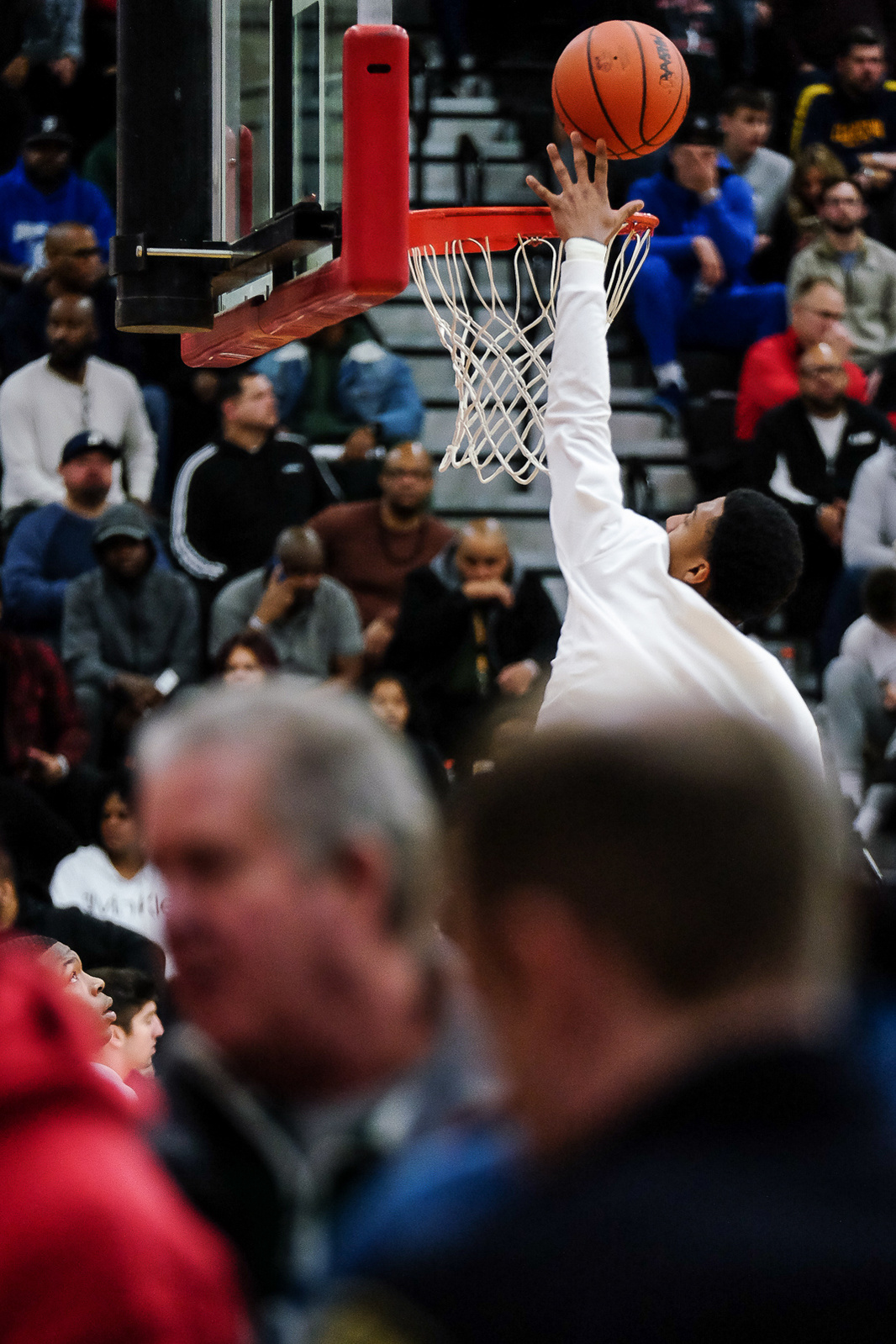 Between January and March, 2020, when the COVID-19 pandemic shut down high school sports, The Saginaw News sent me to at least one or two high school basketball games per week. The games usually took place in the evening and at one of several public or private schools in and around Saginaw or Bay City. But if the home team belonged to one of the more rural townships, I might find myself driving 10 or 15 or even 20 miles out along the narrow, straight highways that criss-cross much of mid-Michigan.
On nights when both the boys' and girls' teams were playing, the girls would play first, usually at around 6 p.m., and the boys would immediately follow them. Sometimes I covered only one of the games. Other times I covered both. Either way, I would take pictures more or less continuously and in "burst" mode the whole time I was there.
In those first few weeks, when I didn't yet know how to position myself courtside or effectively track the players in my viewfinder, I could easily walk away from a night of hoops with 1000 or more frames on my memory card, which I would then have to cut down to a gallery of about 30 to 40 captioned and edited pictures by the time the reporter was done with his writeup (usually within an hour and a half of the final buzzer). The pressure was unsustainable and I quickly learned how to work more efficiently. Even then, I don't think I ever left a basketball assignment with fewer than 600 new frames.
I also learned what was considered a "good" basketball picture (i.e., one that clearly showed athleticism and emotion) and which ones my editors would likely want at the top of the online gallery, or that families of players might ask about purchasing. Still, some my favorite frames from my time shooting high school hoops in Michigan are not actually those "good" pictures. The compositions are unorthodox or downright weird. The moments depicted are less active. The referee's backside is in the way. I like them though, because they capture the mood as I felt it on those weekday nights, hurrying from one end of the court to the other beneath an array of buzzing floodlights: a sort of dense, crushing, fervor, in the midst of which I felt both buoyed and totally out-of-place, like a piece of flotsam on the surface of the open ocean.